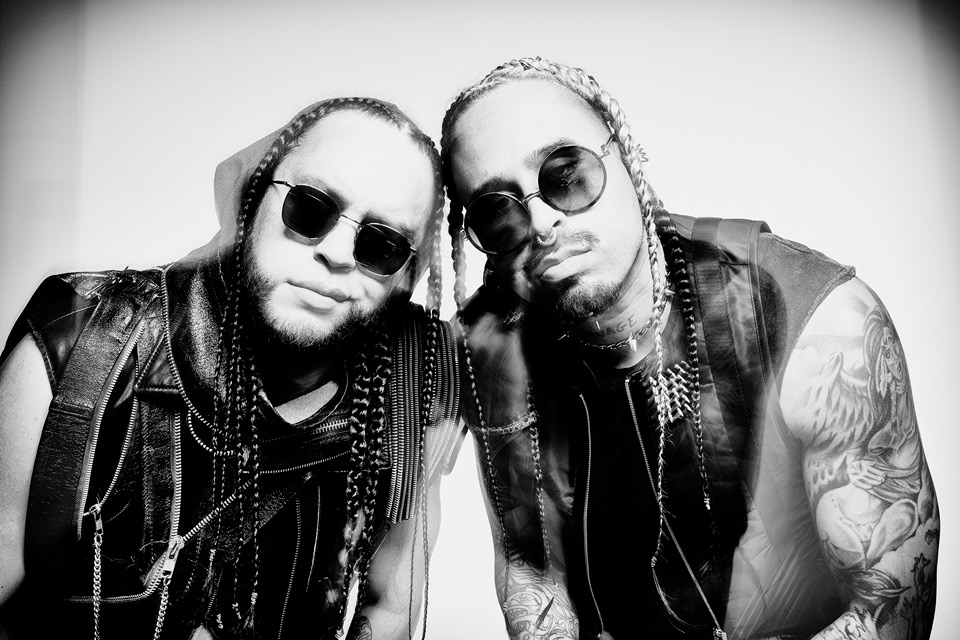 UVic News – University of Victoria
The University of Victoria and UVic's Farquhar launched Voices in Circle: Amplifying Indigenous Cultural Voicesa series of presentations and engagements featuring established and emerging Indigenous artists.
The series will feature Indigenous artists from across Canada whose work spans everything from music, dance, theater, burlesque, drag, comedy and mixed media to visual arts. The program is guided by an Indigenous and Métis programming circle, a departure from traditional program curation where the leaders of an arts organization are cultural stewards.
"Decolonization is more than just changing the composition of performers to represent diversity," says Lindsay Delaronde, programming circle member, arts and crafts professional and former Artist in Residence for the City of Victoria. "Decolonization dismantles the central colonial power structures that maintain dominant voices in the arts. Co-creating an artistic vision requires that all voices be heard, deep listening and deep thinking are constant.
"We are making room for a new way of doing things," says Farquhar's director, Ian Case. "UVic is committed to a journey of truth and reconciliation, and Canada's arts and culture sector is changing. We are committed to change with him.
Voices in Circle is one of a small number of presentation series from Canadian universities focusing on Indigenous performance and community engagement. "Other universities have launched speaker series and increased their representation in the arts," Case says. "But Voices in Circle seems to be unique in its approach to planning and implementing how Indigenous artists interact with audiences.
"This initiative marks the first steps towards a true decolonization of institutionalized art spaces," says Tejas Collison, member of the programming circle, sculptor and musician.
The series goes beyond performance. Members of the Programming Circle work with the Farquhars to incorporate meaningful community engagement activities to complement the performances. Artists will engage with the general public, local artists, Elders and Indigenous communities to explore cultural resurgence, language revitalization, artistic collaborations and mentorship opportunities, in addition to more traditional audience engagements like panel discussions.
"Indigenous voices are on the rise and we need to create civic engagement and creative atmospheres that support the paradigm shift," adds Delaronde.
"Voices in Circle does the important work of talking and, more importantly, walking. By implementing a decolonized approach to meetings and discussions," says Collison, "these values ​​are applied through all aspects of the initiative. …shine a lot – needed to shed some light on often underrepresented Indigenous artists across British Columbia.
"It's been so powerful to sit down with other Indigenous and Métis people and talk openly and honestly about what we're seeing in our communities," said Rebecca Hass, programming circle member, Métis performance artist and Director of Engagement Programs at Pacific Opera Victoria. "What we need and how best to deliver it. Speaking on behalf of those who have not been in these spaces is a responsibility, but also very encouraging."
Hass adds: "Working with the Farquhars, through Ian Case, has given us the time and space to co-create a circle of leadership and a way of co-leading that honors all the voices in the room, creating more opportunities to benefit our local Indigenous communities. We build trust through relationships based on respect and true sharing of power. "
Some of the first artists to be featured include:
Juno Award-winning performer, composer, activist and musicologist Jeremy Dutcher (September 9)
The PiqSiq Inuit sisters, performing spellbinding traditional and original compositions (Oct. 12)
Canadian hip-hop superstar due to Haisla and Snotty Nose Rez Kids (Nov. 30)
a variety show featuring local Indigenous artists (February 2023)
Winnipeg-based multi-instrumental singer-songwriter and Sebastian Gaskin, winner of last year's Western Canadian Music Award for R&B Artist of the Year (March 11).
Voices in Circle is funded by the Government of Canada through the Department of Canadian Heritage and by the Province of British Columbia through the BC Arts Council. Tickets go on sale to the public July 22, 2022 through the UVic Ticket Center.