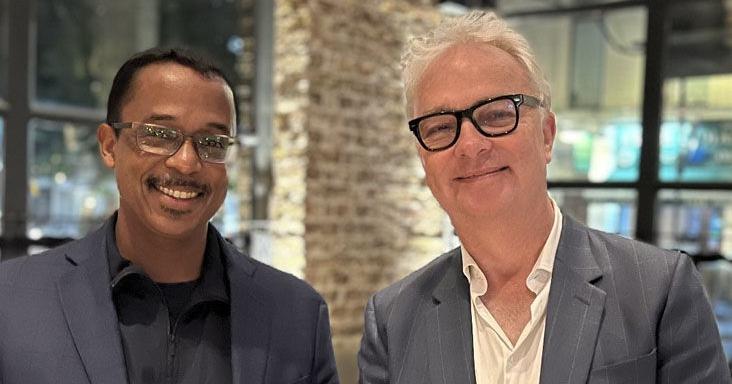 The environmental approval process has now begun | Local company
WHILE hydrogen is positioned as the next phase of T&T's energy transition, the man behind the Point Lisas-based project says it may take until mid-2024 to begin construction of the factory.
This means that T&T cannot reasonably expect hydrogen production to begin until around 2025.
NewGen, the hydrogen start-up that will be based on the Point Lisas industrial area, obtained planning approval from the Ministry of Planning and Development last December, according to its managing director of the hydrogen start-up, Philip Julien .
"And, following this approval, we upload our Environmental Compliance Certificate (CEC) application. Our journey of environmental approvals has now begun," Julien said.
In an interview with Express Business, Julien spoke about the realization of the project and how it fits into the country's commitment to the objectives of COP26.
New Gen is a subsidiary of Kenesjay Green Limited (KGL).
Julien described KGL as "an energy revolution company dedicated to developing a pipeline of green decarbonization projects in the Caribbean region."
Its flagship project is the US$300 million NewGen Hydrogen Project, designed to deliver approximately 27,000 metric tons per annum (mtpa) of carbon-neutral hydrogen for the ultimate benefit of the Point Lisas industrial area.
"The NewGen project is one of the much-needed additional sources of hydrogen that can help offset the growing natural gas deficit, as well as other opportunities such as cross-border and deep-water gas supply. "NewGen supply can be seen as an upstream source – of cleaner feedstock for our petrochemical plants. It will also be commercially competitive globally, and it's not rocket science to see why. In this case , the electrolysis at the NewGen facility will be powered primarily by electricity that will be produced from existing waste heat, and the resulting hydrogen will be piped directly to the Tringen ammonia plant which is physically adjacent to the site proposed NewGen, thereby eliminating the logistics associated with transporting and selling hydrogen," he said.
"When you compare that to most of the rest of the world, which will have to spend millions of dollars on renewable energy generation and infrastructure to monetize and export hydrogen itself, well, at a fundamental level , it should be possible to determine that NewGen has a competitive advantage on a global scale and is destined to be one of the most carbon-neutral hydrogen producers in the world," said Julien.
For now, NewGen has io consulting performing preliminary FEED (Front-End Engineering Design) services to continue advancing the development of the project.
Julien explained that this includes their assistance in helping the company assess the optimal smelter technology supplier from the number of offers it has received.
He observed that interest from international and local investors remains high and actively engaged. But in his opinion, the NewGen project must be accelerated.
How? 'Or' What?
There is no hydrogen policy in place yet.
"We are optimistic that the government will continue to work on ways to achieve this, for example, by accelerating the completion of T&T's hydrogen policy. We believe this will open up many avenues to accelerate the development of this project," he said.
He noted that there is a huge governmental, commercial and technical push to create the new frontier of hydrogen – hydrogen that is generated with a zero or low carbon footprint.
"And locally at T&T, there's also a growing urgency from an economic perspective – and that's in relation to the business reality that the petrochemical industry at T&T has been operating in below-nameplate capacity for a some time now, due to gas supply constraints, with no immediate or guaranteed remedy in the near future," he said.
Julien believes that not only will T&T be served by a push towards hydrogen, but also the region.
He said that for some time Caricom had been sitting on an unrealized renewable energy (RE) potential of 24 Giga Watt (GW).
"This represents 24,000 megawatts (MW), the same consumption as around 17 Trinidad and Tobago. And many of us know that the reason so much remains untapped is that there has not been a sufficiently commercially robust and large enough market on each island, to justify the substantial investment associated with harnessing this renewable energy," he observed.
"All of that is about to change. Come in, ask, specifically T&T's request. By that I mean, around 175 MW is the electricity consumption capacity of the NewGen project, which will allow us to generate 27,000 mtpa of carbon neutral hydrogen. And while that sounds like a lot – and it is – the reality is that today Point Lisas has a hydrogen production gap of 400,000 mtpa thanks to the Natural Gas Reduction Challenge.
"So if you do the math, it doesn't take long to recognize that if we were to fill that gap with purely carbon-neutral and green hydrogen, it would take at least 2.5 GW of non-intermittent renewable energy. , that T&T could never hope to fill on its own And if we try to fill that gap with intermittent RE supply like solar and wind, as well as RE storage, we're talking about installed capacity more than 10 GW! Thus, on the one hand, you have a potential supply of 24 GW; on the other hand, you have an existing demand of 2.5 GW, at least from one island (Trinidad) – and this island does not buy electricity for domestic consumers – it buys it for international sales of green feedstock, be it ammonia or methanol – all of which will attract a higher premium than domestic consumers, partly thanks to initiatives such as COP26," he said. declared.
Government policy on hydrogen
In a speech last month at the Energy Chamber's Sustainable Energy Conference, Planning and Development Minister Camille Robinson-Regis outlined the government's position on hydrogen:
It is common knowledge that the European Green Deal is set to implement Carbon Border Adjustment Measures or CBAM, which would be a tax on imports of goods based on the carbon content of its raw materials and its manufacturing processes. As the fourth-largest fertilizer exporter to the European Union and a prolific user of so-called gray hydrogen extracted from natural gas – a fossil fuel – to make ammonia, Trinidad and Tobago is therefore likely to attract a tax carbon at borders. Producing green hydrogen from water using renewable energy will not only reduce or exempt our products from these taxes, but also increase the chances of achieving higher international prices.
Using this method not only preserves some of our petrochemical industries, but can also open up other areas of business such as hydrogen as a shipping fuel for export. Other manufacturing opportunities lie in renewable energy components such as solar panels or wind turbines, high-efficiency light-emitting diodes or LED bulbs, among other examples. Trinidad and Tobago is already well placed in this regard with an already advanced infrastructure and workforce.
– Saudi Arabia, which can control the price of oil on its own, recently signed a memorandum of understanding with Germany to supply them with green hydrogen. So they understand the potential and that should be instructive for Trinidad and Tobago.
– Provides the opportunity to fill the natural gas deficit and also an additional potential to export as the fuel of tomorrow;
– Trinidad and Tobago already has the infrastructure and the expertise and therefore a good head start;
– With proper planning, Trinidad and Tobago can become the green hydrogen hub in the Americas;
– All the necessary factors have largely been brought together for this: water for the hydrogen source (we are an island after all!) and with experience in desalination; sunlight and wind as a source of renewable energy; and infrastructure;
– All it takes is bold, innovative and transformative thinking and action, as well as political will;
– The government, whose main role is to facilitate, is ready to provide the investment climate necessary to create a booming economy given the future demand for green fuel.