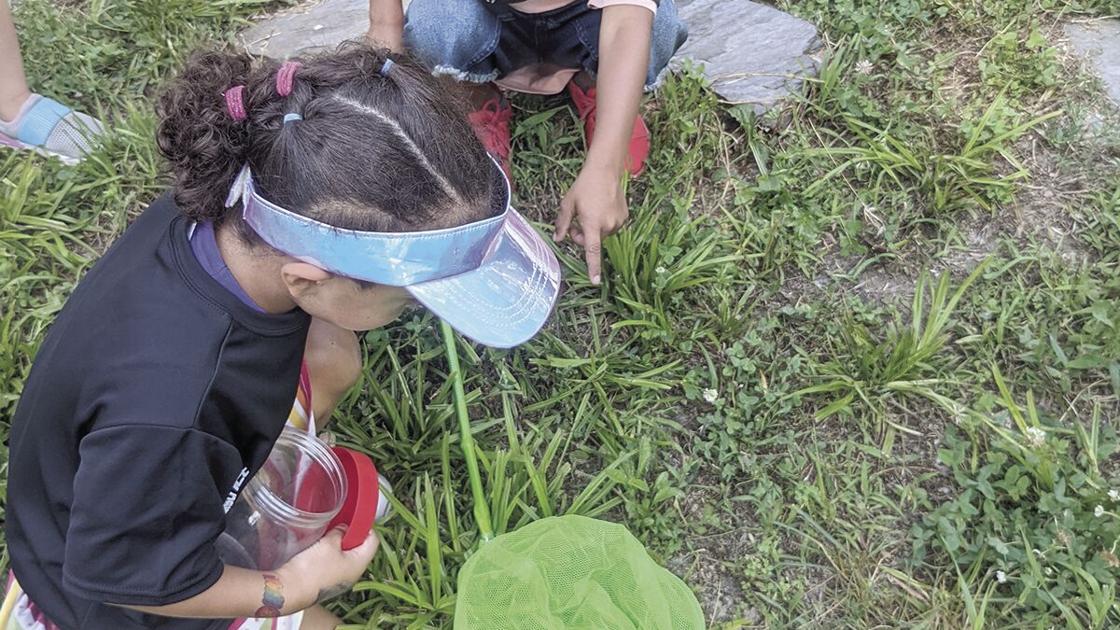 Summer programming has broadened its footprint in District 191 | Burnsville
It was a summer of firsts for 5-year-old Jorja Voth.
She had her first experience in elementary school. His first ride in a school bus. His first trip to the field. It was the first time she wore a mask in a classroom. She even found a new favorite food.
"I can't get her to eat a peanut butter and jelly sandwich at home, but she chose one every day for lunch," Jorja's mother Bethany Voth said.
Jorja attended the six-week Kindergarten Jumpstart program at Vista View Elementary in Burnsville, where she will begin kindergarten in September.
The prep program was part of an exceptionally busy summer in Burnsville-Eagan-Savage School District 191, which offered expanded summer programs due to demand, loss of student learning during the COVID pandemic -19 and additional funding from Congress and the state legislature.
"We had a higher demand," said Jason Sellers, director of community education for District 191, who oversees the summer programs. "We knew we had to help students accelerate their learning because of the disruptions that had arisen over the past year and a half. Our # 1 goal was to meet the needs of families.
The in-person programming, which replaced the virtual version last year, was also aimed at meeting the socio-emotional needs of the students "and ultimately in the summer, bring fun," Sellers said.
The district's core summer university program for students who completed Kindergarten to Grade 7 has drawn more than 1,800 students, up from 1,300 two summers ago before the pandemic, Sellers said. Special education has been incorporated into programs offered at Vista View and Hidden Valley elementary schools and Eagle Ridge Middle School, he said.
"We've had parents who have said, 'I'm sick of Chromebooks, I'm sick of virtual, I want my kid to go to school,'" Sellers said.
The district also added a full-day Kindergarten Jumpstart session alongside summer programs for kindergartens and first graders at Vista View, which ended July 29.
This meant that Jorja Voth was able to take the same bus with the older students and do the same four field trips, including visits to
the Crayola experience at the Mall of America and the Minnesota Valley National Wildlife Refuge.
"It was great for the pre-K students to be with kindergarten and first graders, just developmentally and cognitively," Sellers said.
Bethany Voth, who works in the district finance office, said her daughter participated in the district's voluntary preschool program when she was 4 years old. She said this left her on a waiting list for Kindergarten Jumpstart, which targets students with limited preschool experiences.
But when the district added a Vista View session to the already scheduled session at Sky Oaks Elementary, a spot opened. Vista View was added as a second elementary site for summer programs due to high demand.
In addition to learning school rituals such as washing hands and choosing a lunch starter, Jorja has got a head start on academics.
"She shows all the letters we have around the house," her mother said. "And she didn't necessarily have this one-on-one exposure to letters in kindergarten. They certainly discussed it, but they didn't learn as much. Even though this is only a good start for kindergarten, they still integrate academics very well. "
The three K-seven buildings have been well used as the neighborhood expands its summer footprint.
"It was kind of a blessing that we got the request and kind of a blessing that we had to practice social distancing because it allowed us to open more programs for more students integrated into what we are already doing. "Sellers said.
In school-level classes, the district has added additional teachers (including ESL teachers) and cultural liaisons, Sellers said. Eligibility for bus transportation has been expanded so that most students can travel.
"It was very important for a lot of families," he said.
At the high school level, the district was on the verge of awarding more than 400 credits in the high school credit recovery summer program, an increase from recent years, Sellers said.
"We knew we had a lot of students who didn't have credits," he said.
About 60 new ninth grade STEM Success Academy students earned an additional 70 to 80 credits, Sellers said.
The summer lineup included another COVID-19 twist: District paid tuition for out-of-district programs such as the Ninja Warrior Camp and Gymnastics School that Bethany Voth's son Oliver enjoyed.
The incoming Vista View sophomore has "developed some calluses on his hands now using the bars," Voth said. "He had a great experience there. "
Tuition fees are part of the wave of funding for pandemic relief to schools.
"The Superintendent, Governor and Legislature, as well as our District and especially Community Education, have worked hard to provide as many opportunities as possible for as many students and families as possible," Sellers said. .
Federally, the district is eligible for $ 16.1 million from the US Rescue Plan, the last round of pandemic relief approved by Congress. Schools have until September 30, 2024 to spend it.
Sellers said the district aims to maintain high levels of summer programming after pandemic funding expires.