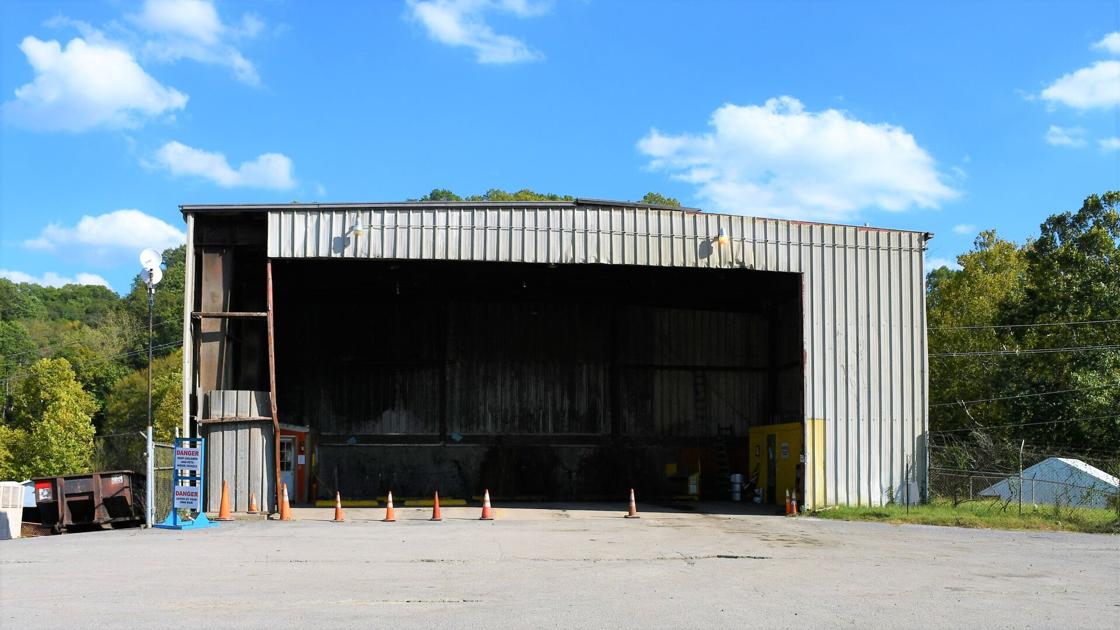 Sullivan County Solid Waste Department Needs Major Upgrades and New Equipment to Meet Demand | New
BLOUNTVILLE – Sullivan County could put some of its federal aid in the trash, so to speak.
County officials are making short- and long-term plans to improve the county's recycling and solid waste recycling operations, which most of those who have spoken about it described as long overdue.
This week, the Sullivan County Commission is expected to hear a presentation from the director of solid waste, Mark Torbett, outlining the immediate and long-term needs of the department. The list is heavy on equipment, but Torbett also pointed out that the transfer stations operated by Kingsport and Bristol County are outdated and labor intensive. They were built in the 1970s.
Torbett, speaking to the financial management committee last month, said the Bristol transfer station was not equipped to handle the current garbage collection there. County Commissioner Hershel Glover, chairman of the committee, suggested Torbett develop a list of the top 10 items needed. Glover has since worked with Torbett to gather information on the issue.
Glover, who visited transfer stations and reviewed equipment with Torbett, said the investment in operations has been "bare bones, essentially baling twine and wire, for years.
"We've gotten to the point now that we're going to have to do something about it," Glover said. "If we don't, we'll be down and we'll have no way to move the waste to the landfill."
Glover said maintaining the flow of waste at county transfer stations is important to the environment and the community.
"If we don't start making investments, I'm afraid we will start to see garbage dumped on roadsides and in our waterways," Glover said. "We're going to have to use new equipment to work, and the first step is to keep our transfer stations that we have in service. The next step will be to look at what we need to do over several years to improve and move forward. "
First on the list of needs are the new trailers to receive the waste compacted by hydraulic jacks, Glover said. Current trailers are old and worn, their sides "broken" from the pressure of the compactor and their doors coming loose, Glover said.
Described as "packer garbage trailers" in a draft of Torbett's presentation to Commissioners this week, two are needed. The cost is $ 80,000 each. Also on the list of equipment "to be replaced immediately to continue operations" is a front-loading garbage truck costing $ 270,000 and a tractor for hauling garbage to landfill, $ 130,000. The last item on the list is a portable building where employees can have lunch and do paperwork. The cost is estimated at $ 15,000. This is necessary because inmates sent to work in the facilities each day (with guards) use the current break room for lunch, so employees are not allowed to enter the area.
Next Torbett lists the equipment that needs to be replaced or upgraded over the next year (no cost estimate): aluminum moving floor garbage trailers; container transporter for delivering and moving dumpsters; dumpsters and recycling containers; a baler with two cylinders; updated transfer stations; new recycling facility; scales for recycling installations; and a mechanic / maintenance worker.
Sullivan County Mayor Richard Venable told The Times News that there comes a time when the cost of keeping old equipment in working order exceeds the cost of simply replacing it with new equipment.
"We're at this point with our solid waste and recycling operations with everything that's involved," Venable said. "Trucks, trailers, tractors, compactors. And even some of the existing facilities.
Venable said that based on discussions county officials have had with the state comptroller's office, improvements to the county's solid waste and recycling operations and facilities could be funded with the county's share. federal aid.
"This is our only opportunity to do it and not put it on the taxpayers," Venable said.
The main services of Sullivan County Solid Waste are the collection of waste from county schools and other buildings in the county, and the operation of transfer stations in Kingsport and Bristol. County residents bring waste to these transfer stations, it is compacted into the aforementioned "garbage trailers" and transported by county employees to the waste management landfill near Highway 394 near Blountville.
The department also oversees the county's recycling efforts.
The ministry's total budget for the current fiscal year is nearly $ 1.97 million. This includes projected revenues of $ 140,000 from the sale of recycled materials. According to information included in Torbett's draft presentation, that amount has almost been met in the past three months, with recycled materials sold for $ 135,539 from July through September.
Other income during this period: tip fees from transfer stations, $ 37,328; and $ 34,741 from garbage collection in other county departments.
The department is expected to receive nearly $ 734,000 in revenue this year from the county's property tax rate, with 1.77 percent of the rate of $ 240.62 (per $ 100 of assessed value) dedicated to the Solid Waste Fund.