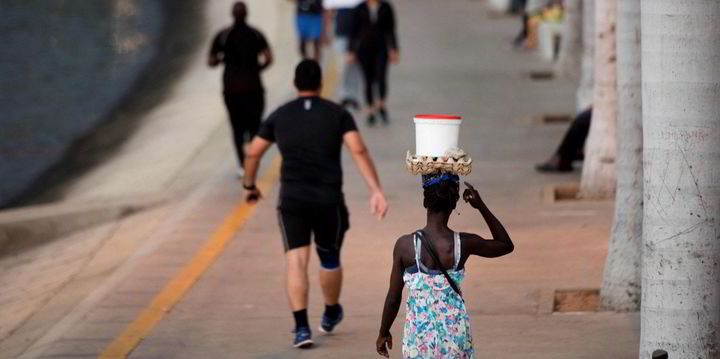 Successful assessment paves the way for new FPSO project in Angola
A new floating production project is on line for launch in Angola after French supermajor TotalEnergies successfully completed an appraisal well on the Golfinho discovery in the Kwanza basin.
Golfinho is one of seven deep-water discoveries made in blocks 20/11 and 21/09 by Cobalt International before the American company went bankrupt a few years ago, with the permit subsequently being transferred to Sonangol, the oil company. of state.
Two years ago, TotalEnergies was entrusted with operational stakes in both blocks and expressed its ambition to develop a new offshore hub to operate Golfinho in 20/11 and the discoveries of Cameia, Mavinga and Bicuar in 21/09 .
Commenting well on the demarcation of Golfinho-2 this week, TotalEnergies Managing Director Patrick Pouyanne said: "We have done a positive assessment," adding that the new project is expected to go live by 2026.
Golfinho-2 was drilled by the Maersk Voyager drillship as part of a long-running operation which, according to vessel traffic data, lasted eight to nine months.
Upstream was previously informed by a well-placed source in Luanda that the well had encountered technical difficulties.
The article continues under the ad
TotalEnergies had not responded to a request for comment when Upstream went to press.
News of the success of the assessment will be a boon to operators of floating production, storage and offloading vessels and underwater actors who were approached earlier this year to provide an FPSO and seabed equipment for the project.
Upstream reported in February that an FPSO of 100,000 barrels per day was due to come online in 2024, sources claiming the vessel would initially operate Cameia and Golfinho.
A number of FPSO actors have been chosen to carry out the pre-front-end engineering and design work, with the project slated to enter the FEED phase this year.
Almost six years ago, the now defunct Cobalt was evaluating bids for a leased 75,000 bpd FPSO to mine Cameia and mine 250 to 350 million barrels of oil.
When Golfinho was discovered in 2016, Cobalt executives suggested it was a slightly smaller estate than Cameia.
TotalEnergies owns 50% of block 20/11, where it is a 30% partner of BP and 20% of Sonangol.
The French supermajor holds an 80% stake in block 21/09, of which Sonangol is the sole partner.