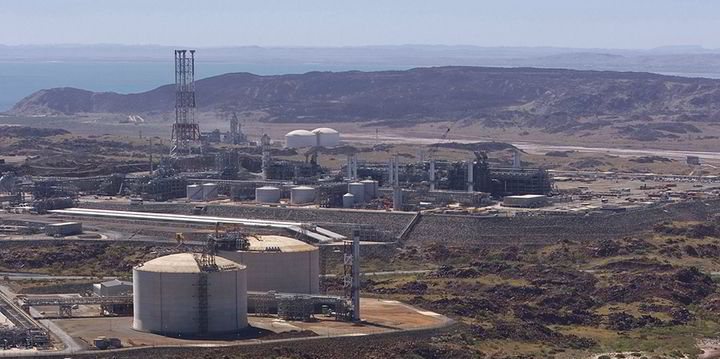 Subsea 7, OneSubsea and Shawcor sign deals on Scarborough at Woodside
Woodside has awarded a major contract to the Subsea Integration Alliance (SIA) of Subsea 7 and OneSubsea for work on its massive Scarborough gas project off Australia, with Shawcor, listed in Toronto, also landing a prestigious order.
In addition, Subsea 7, listed in Oslo, won a contract for the Hanz development of Aker BP off the coast of Norway.
For Scarborough, Subsea 7 said its share of the SIA contract was worth between $ 300 million and $ 500 million.
The scope of work covers the engineering, procurement, construction and installation of subsea pipelines and production systems.
The development will include 45 kilometers of rigid flow pipes, six flexible flow risers, 42 kilometers of umbilicals and eight shafts, as well as associated subsea equipment, at water depths of approximately 950 meters.
SIA has been conducting upstream engineering and design studies since January 2019 and will now move to the full EPCI phase.
The article continues under the ad
Project management and engineering will take place in Perth, Australia, with support from Subsea 7 offices in Malaysia, UK and France and various OneSubsea offices.
Offshore activities are expected to take place from 2023 to 2025 using Subsea 7's Reel-Lay and Flex-Lay vessels.
SIA Managing Director Olivier Blaringhem said: "This award is the result of a strong and collaborative early engagement process with Woodside, working with a high level of transparency and cooperation during the pre-call phases. 'offers and FEED. "
"This demonstrates the potential value of the Subsea Integration Alliance and its ability to deliver optimized and integrated."
Subsea 7 Asia-Pacific Manager David Bertin said this contract "builds on our long-standing relationship with the client and our successful experience with projects executed offshore Australia".
For its part, Shawcor said it had received formal notice from Saipem to begin pipe coating activities for Scarborough under a contract worth over C $ 100 million (US $ 78 million).
In February 2020.
Shawcor's Kabil facility in Indonesia will begin deliveries in the fourth quarter of 2022, with deliveries continuing through 2024.
Scarborough is located in the Carnarvon Basin, approximately 375 kilometers west-northwest of the Burrup Peninsula in Western Australia.
The field will be developed through new offshore facilities connected by a 430 kilometer pipeline to a proposed second LNG train – called Pluto Train 2 – to the existing Pluto LNG onshore facility.
The Scarborough reservoir contains only 0.1% carbon dioxide, and with the adoption of highly efficient and proven technology in the design of the Pluto Train 2, the development was intended to be one of the sources of World's lowest carbon LNG for delivery in North Asia.
The first shipment is expected to be delivered in 2026.
Meanwhile, in Norway, Subsea 7 has announced that it has been awarded a contract worth $ 50 million to $ 150 million for submarine connection work on the Hanz project in the North Sea.
The scope of the contract includes the engineering, procurement, construction and installation of gas and production pipelines, as well as associated subsea infrastructure, using vessels from the Subsea 7 fleet.
The production pipeline is a pipe-in-pipe design.
This underwater equipment will connect Hanz to the Ivar Aasen platform about 15 kilometers away.
Project management and engineering will begin immediately at the Subsea 7 offices in Stavanger, while manufacturing of the pipeline will take place at the Subsea 7 coil base in Vigra, Norway.
Offshore operations are expected to be completed in 2023.
Monica Bjorkmann, Head of Subsea 7 in Norway, said: "This award is a continuation of our long-standing collaboration with Aker BP, through the Aker BP Subsea Alliance.
The Aker BP Subsea Alliance is a partnership between Aker BP, Subsea 7 and Aker Solutions.