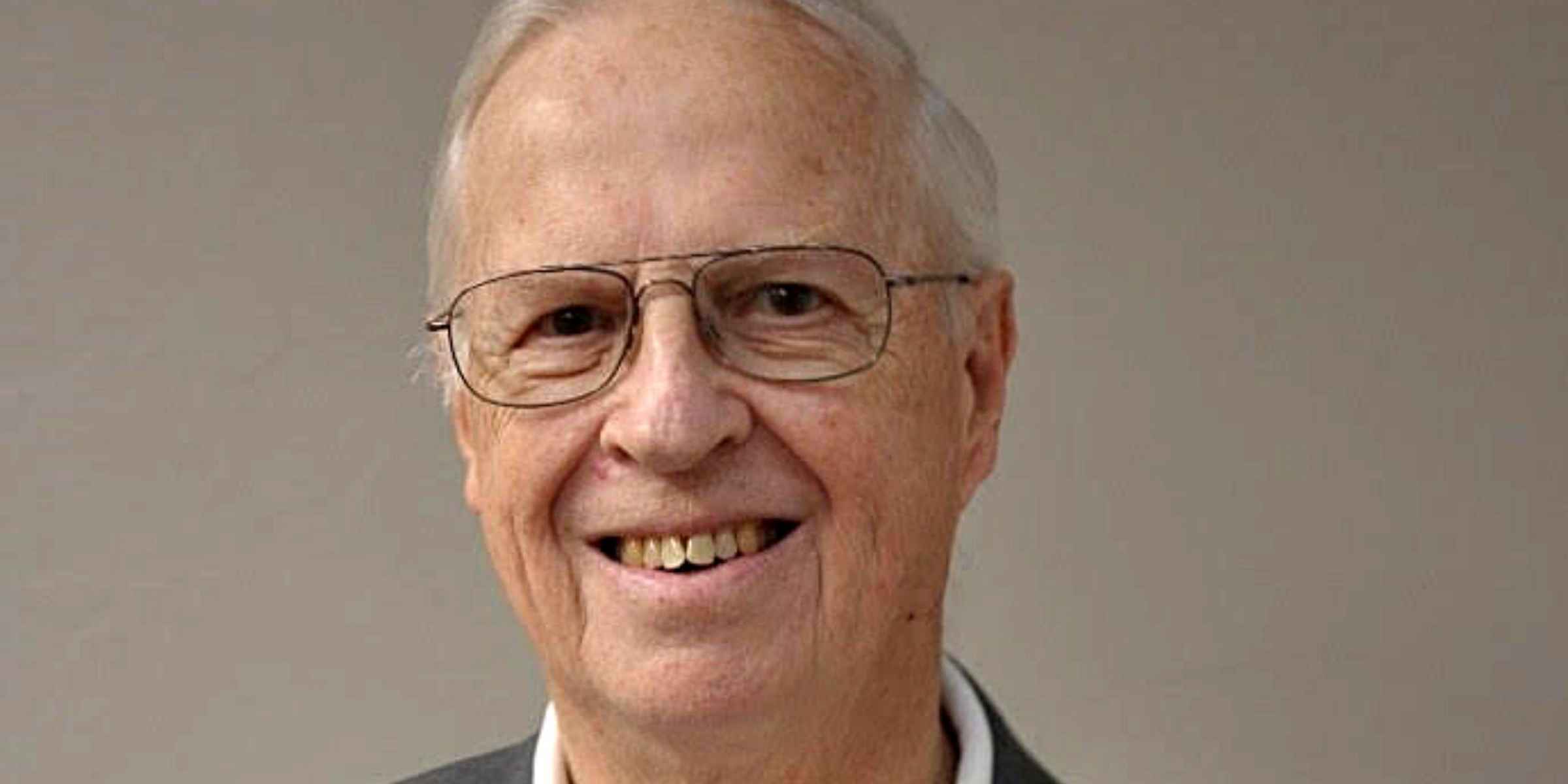 Penzel helped guide the rapid growth of EPs
With the elections fast approaching, the EPLN has comprehensive election coverage, including candidate profiles, election news and voter information.
They sometimes called him The Bürgermeister — which translates to "city master" or mayor — in a nod to Wolfgang Penzel's elected role in Eden Prairie and his German heritage.
"I used it with affection and humor," recalls Dean Edstrom, who served on Eden Prairie City Council when Penzel was mayor. "He was a very good mayor, in my opinion. A strong mayor. He would exercise his authority to the fullest, and I think that was good.
Penzel, who served as mayor of Eden Prairie in the late 1970s and early 1980s, died Oct. 7 after battling kidney and heart failure. He was 82 years old.
A funeral was held Oct. 16 at Rainbow Springs Village Church in Dunnellon, Florida, where he was living in retirement. A public memorial service for Wolf Penzel will be held in Eden Prairie on Saturday, November 12 at 1 p.m. at Prairie Hill Evangelical Free Church, 17200 Valley View Road.
Penzel served as mayor of Eden Prairie from 1976 to 1984, according to the city's website, and a member of city council before that. He helped lead Eden Prairie during its early development and population boom. The suburb grew by about 10,000 in the 1970s and more than 23,000 in the 1980s, according to the US Census.
Eden Prairie was the fifth-fastest-growing city in the Twin Cities region, by population, between 1970 and 2015, according to the Metropolitan Council, and it occasionally ranked No. 1 in the 1980s.
Public hearings on development proposals were both numerous and lengthy at council meetings held at what is now the Eden Prairie Senior Center, and Penzel was known to steer the proceedings quickly but in an orderly fashion.
One of Wolf's favorite stories about the development of Eden Prairie, according to his son Rolf, was that developers would bitterly oppose the city's demand to help pay for parks, trails and other amenities, then would ironically market their commercial or residential projects by touting the beauty of nearby parks, trails, and open spaces. Edstrom finds the anecdote "wisely accurate".
Roy Terwilliger was an Eden Prairie banker and civic leader during the Penzel era. His bank has provided loans to developers of more than 30 subdivisions, Terwilliger believes, which has allowed him to view Eden Prairie's development from a non-urban perspective.
"I think Wolf has done a great job" as mayor, he said. "He was firm in his opinions. But at the same time, he was fair.
"I developed a truly unique relationship with Wolf. He was a benevolent soul. »
Influenced by his upbringing
Wolf was born in Berlin during World War II, according to his son Rolf, and was the son of a conscripted German army soldier, with no Nazi Party affiliation, who had fought on the Russian front during the war. The family settled in the American sector of Berlin after the war, and threats of a Russian takeover of Berlin convinced the family to emigrate to the United States in 1959. Wolf would have been 19 years old. He soon attended the University of Minnesota and became a chemist.
Soviet aggression combined with having family living in communist East Germany influenced Wolf's conservative philosophy, his son said.
"It also instilled in him a strong pro-capitalist and do-it-yourself mentality. He worked and served tirelessly to support his family and also the community through various organizations such as the Jaycees, the Planning Commission, the Christian schools and the churches he attended," noted Rolf.
His conservative beliefs translated into his deep involvement in politics in the early 1960s, working on political campaigns for the Republican Party, according to his son. After moving to then-rural Eden Prairie in 1967, he volunteered to serve on the planning commission. Wolf decided to run for office in 1969 and was elected councilor from 1970, his son added, before becoming mayor until he lost an election to Gary Peterson, an Eden Prairie cabinet minister .
Penzel's conservative philosophy was opposed to Edstrom's, but the two found common ground. "As far as the city stuff, we were just in agreement, pretty much all the time," Edstrom recalled.
Among the city's accomplishments under Penzel's leadership was the construction of the Eden Prairie Community Center. Penzel presided over its dedication in February 1982, dedicating the pool to the waters of the Atlantic and Pacific oceans, according to local newspaper at the time, the Eden Prairie News.
Penzel and other leaders of that era also settled a lawsuit between the city and Eden Prairie Schools over the future alignment of Valley View Road as the boundary between Round Lake Park and the new Eden Prairie High School.
"What he was most proud of was creating something unique, which is a city that has a wealth of parks, green spaces, trails and has maintained the existing beauty of the woods and grasslands while creating a diverse infrastructure that included commercial and residential areas without them. interfere with each other," son Rolf wrote in an email. "Furthermore, it has addressed the needs of both by including a new downtown (Eden Prairie Center and surrounding businesses) and partnering with Chanhassen and Chaska to establish Minnesota's best public transportation with SouthWest Metro Transit."
It was, says Edstrom, "a time of great achievement."
After Penzel left office, he continued to serve the community. He was a school board member at Chapel Hill Academy and helped build and maintain the Prairie Hill Church, his son noted.
In 2005, Wolf and his wife Alleene moved to Silver Springs, Florida. Wolf was a lifelong admirer of recreational vehicles (RVs); he and Alleene spent much of each year driving a 40-foot-long motorhome coach across the country until Alleene fell ill with cancer in 2012.
Until his passing on October 7, Wolf continued to serve others in many capacities, including as deacon and church elder.
Editor's note: Read Wolfgang Penzel's obituary published October 18 by Eden Prairie Local News.

To be informed

Sign up for the free EPLN email newsletter

Subscribe
comments
Comments are not allowed on our site, but we offer several ways to provide feedback and have your voice heard. If you believe the story contains an error or would like to get in touch with the author, please contact us. If you would like to respond directly to this article, we welcome and encourage letters to the editor. You can find details on how to submit a letter on our contact page.