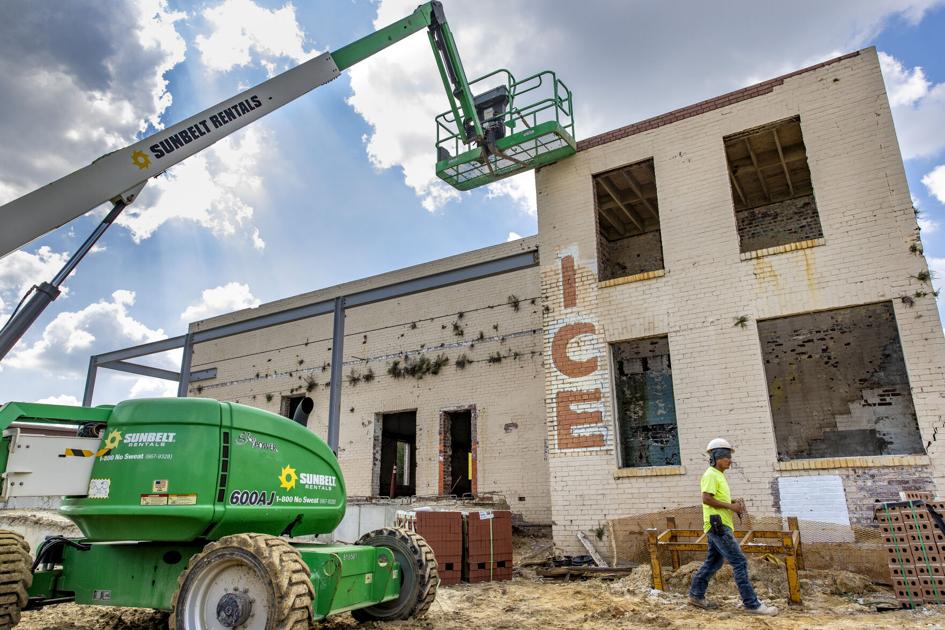 North Charleston Encourages Infill Development for Affordability | New
NORTH CHARLESTON – A former drugstore on Reynolds Avenue has been converted into a mixed-use building. Its current tenants include a political campaign, a crystal store and a barber shop.
Less than 2 miles around the corner on Spruill Avenue, a former ice-cream distribution center has been redeveloped into office space for an architecture studio, real estate company and construction companies.
A local nonprofit also has plans in the next 18 months to build more than a dozen new affordable homes in the neighborhood.
The projects indicate what planners and municipalities describe as "infill development," or the type of development that focuses on building businesses, homes and infrastructure in existing communities by reallocating old structures or by building on underused land. The idea has gained regional popularity over the past decade as planners seek to combat urban sprawl, or growth that extends further into rural areas.
North Charleston's centralized location, along with the large number of vacant properties in the city's older neighborhoods, make it ripe for filling. The challenge is how to bring about successful change while maintaining affordability and ensuring that neighborhood residents benefit from the growth.
The city's overall strategy has been to create projects that attract investment, said Mayor Keith Summey.
In the Chicora-Cherokee community, the city worked with the nonprofit Metanoia to redevelop the neighborhood's former elementary school into a space that would house artist studios and an early childhood education program.
Additionally, North Charleston would like to see a new senior center built on the old reservoir park site in Chicora. The community has a number of vacant lots that could also be developed, Summey said.
The neighborhood has experienced challenges over the years. It is in an area where the median family income is less than $ 40,000 and where community leaders have long worked to rid the neighborhood of crime. Part of the city's goal is to help make the community attractive to investors, Summey said.
"It's about creating the things that attract people to do the infill," he said.
"Eye of the Hurricane"
The developers believe that the infill development can be used to combat the urban sprawl that is particularly seen in the once rural parts of Berkeley and Dorchester counties. Developers and community leaders argue that traffic has deteriorated over the years, in part due to more people living in housing estates built further from their jobs.
Promoting infill also pays off because it focuses growth on places with existing infrastructure, such as water and sewer lines, said Kathryn Basha, director of planning for the Berkeley-Charleston Council of Governments. -Dorchester.
"It's a cost that you don't have to pass on to the housing," Basha said.
While North Charleston has encouraged the infill, the city has also extended its borders in recent years with the annexation of thousands of acres west of the Ashley River in Dorchester County. The development, known as Watson Hill, is under construction. The area will include 1,000 houses. The North Charleston finance committee on Oct. 21 approved a $ 4.5 million bid from Trident Construction to design and build the community's new fire station.
Summey said the city can both focus on expanding its traditional city limits while filling the gaps that exist throughout the municipality. The increased tax base will help fund services in other parts of the city, he said.
"This growth helps pay for the services we provide in areas that don't collect enough money to pay for the services," Summey said.
Infill development should continue to be a top priority as it promotes connectivity by creating jobs and homes nearby, said North Charleston developer Ed Sutton.
North Charleston's Reynolds Avenue is particularly attractive for growth because it is close to Interstate 26, he said.
The road will also be close to the new Lowcountry Rapid Transit bus line which will run from Dorchester County to downtown Charleston and is expected to stimulate mixed-use development along its route.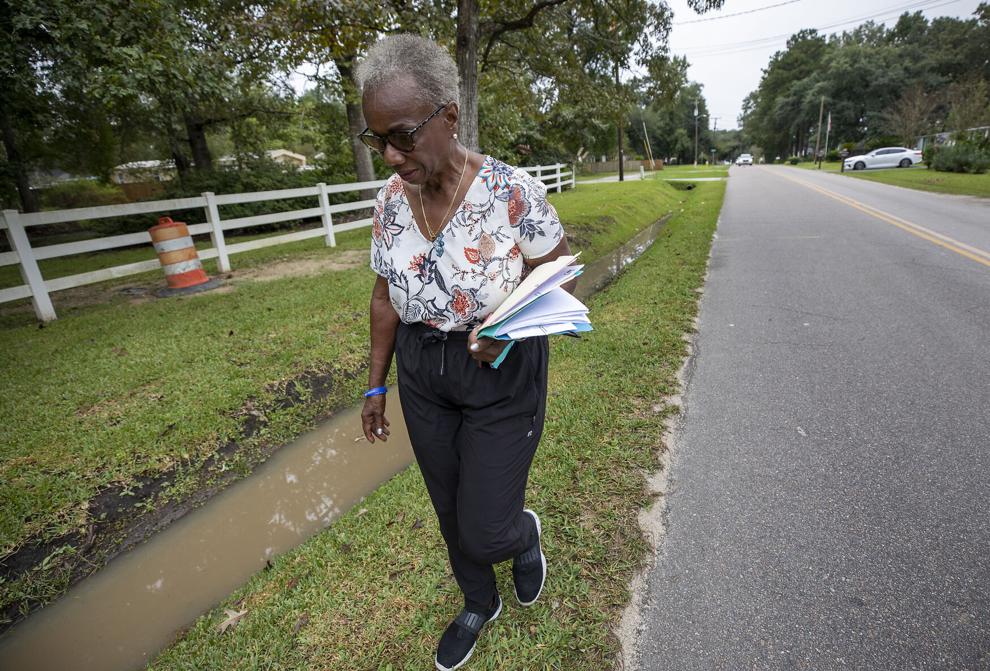 "I kind of describe the Reynolds area as the eye of the hurricane," Sutton said.
In 2018, Metanoia led efforts to bring attention to the Reynolds Avenue neighborhood, which is in the city's Chicora-Cherokee neighborhood. The organization partnered with urban design students at Clemson University and the community to discuss the types of community improvements and investments the neighborhood wants.
Since then, a number of local businesses have made their home along Reynolds. New restaurants include a bakery, two Mexican restaurants and a roast chicken restaurant.
The city has also made efforts to attract investment to the region. North Charleston has sold properties and intends to use the proceeds to build new parking lots. Additionally, the SC Department of Transportation recently agreed to hand over ownership of Reynolds Avenue and Spruill Avenue to the city, giving North Charleston more control over what happens on this side of town. Ultimately, authorities would like both corridors to become more pedestrian-friendly. They hope to build a cycle path along Spruill Avenue.
The city's vision for Spruill Avenue has sparked interest from WRS Inc. Real Estate Investments, the company that is redeveloping the old Icehouse building at 4287 Spruill Ave., into office and retail space. New businesses like Holy City Brewery and Firefly Distillery had already opened their doors along the Spruill Strip. The young people were moving to the nearby community of Park Circle.
"We saw that the area was really moving forward," Pat Marr said with WRS.
North Charleston has also made efforts to encourage infill in other parts of the city. North Charleston has established a Special Funding District near Remount Road to help fund infrastructure improvements in the area, which will soon be home to 200 affordable townhouses. The developer of the project, known as Greenwood Townhomes, said the units would cost between $ 185,000 and $ 195,000.
"We need more opportunities so that young people can afford to live in this region," Summey said.
Affordability a priority
Metanoia became involved in housing work in the Chicora-Cherokee neighborhood around 2002 after realizing that students in the nonprofit education program were living in dilapidated housing conditions.
Since then, the association has been involved in the construction of affordable housing. This is important as the growth and revitalization of Park Circle threatens to gentrify Chicora and other surrounding low-income, predominantly black neighborhoods.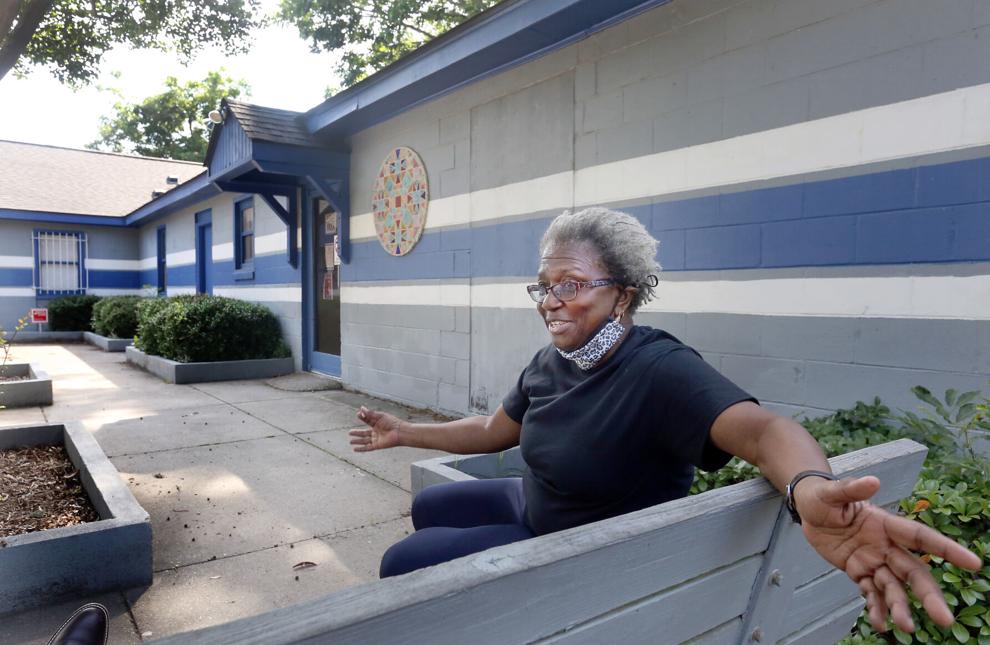 To combat the problem, Metanoia has created more than 40 affordable housing units within Chicora. The group plans to build 22 more over the next 18 months, Stanfield said.
"It is so necessary," he said. "We have a long waiting list of people when we build a house to move into these houses."
Similar work took place in Union Heights, where a developer completed 10 two- and three-bedroom homes that all sold for less than $ 200,000.
The city is also planning to build reasonably priced living spaces for the elderly in this neighborhood, Summey said.
Other communities, such as Dorchester-Waylyn and Dorchester Terrace, have also seen an increase in renovated housing projects, the mayor said.
"The problem is to do all of this without the prices going away," he said.
Stanfield said more resources should be made available for the cause. Neither Charleston County nor the City of North Charleston has a local source of funding for affordable housing outside of federal dollars, he said.
"We are trying to improve the fabric of the community," Stanfield said. "Housing is not the end for us. Community stability and equity is the end for us."
The new bus rapid transit line offers local municipalities an opportunity to promote affordability. North Charleston recently passed a new stacking area along Rivers Avenue that prompts developers to reserve 20 percent of units for multi-family homes for rent at affordable rates.