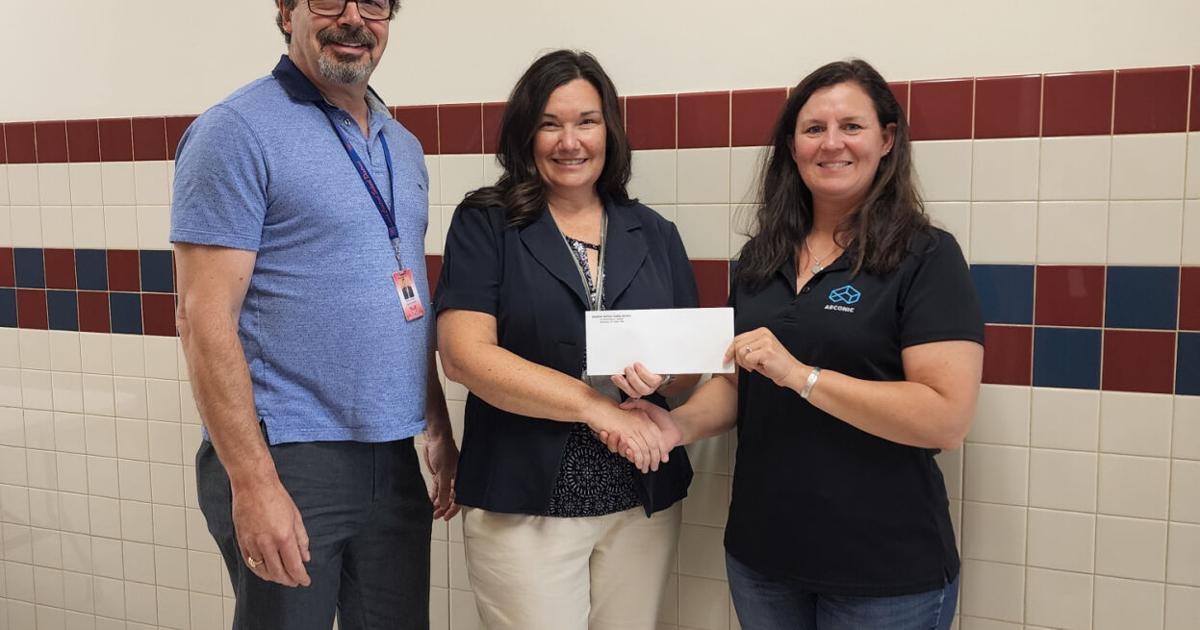 Massena Central Receives Arconic Foundation Grant for STEM Programming | Company
MASSENA — A $30,000 grant from the Arconic Foundation will enable the Massena Central School District to provide STEM programs to elementary school students.
Danielle J. Chapman, director of education support services for the district, said the science, technology, engineering and math program is a partnership with Clarkson University.
"Partnering with Clarkson and having their undergraduate students expose elementary students to STEM will benefit both the mentor and the students. There is a lot of research on the positive effects of having a college student mentor an elementary school student. This opportunity will allow for the growth of both populations," Ms. Chapman said.
Clarkson undergraduate mentors will be selected and trained by Clarkson's Director of Educational Partnerships, who will also closely monitor their work. Clarkson mentors will be supported by a Massena staff member during activity time with students to assist with the project and provide additional supervision.
Grant funds will be used during the fall and spring semesters for the Raider Academy after-school program and the Summer Raider Academy. Clarkson student mentors will travel to Massena to work directly with students in each grade level group in each of the three elementary buildings. As part of the program, Clarkson will provide project-based STEM activities for K-6 elementary students during Raider Academy and Summer Raider Academy after school.
They will offer two different types of STEM activities. One will be a multi-day project like building and programming a robot. The other will be a short, self-contained activity that engages students in different branches of science, such as chemistry by making elephant toothpaste.
Additionally, pre-engineering problem-solving challenges will also be offered, such as building a load-bearing structure out of spaghetti and marshmallows.
Elementary students attending the Raider Academy after school will have the opportunity to visit the North Country Children's Museum in Potsdam, while elementary students will watch a chemical magic show in Clarkson. Summer Raider Academy students will participate in a four-day STEM camp led by Clarkson mentors and will also participate in a field trip.
"Activities will be centered around a theme that will be drawn from New York State science standards and content at the appropriate grade level and will incorporate computer applications. For example, fourth-grade standards focus on weather and climate with data collection and analysis (computing standard); sixth grade, aeronautics with rocket launch and algorithm development," Ms. Chapman said.
Ms Chapman said participating in STEM activities will help students in the future.
"While a STEM/STEAM (A for Art) education has a tangible effect on the retention and growth of our students in elementary school, the benefits extend beyond elementary school. Annual growth in STEM jobs is expected to be nearly double that of non-STEM jobs, and people working in STEM earn on average 26% more than people employed in non-STEM fields," she said. . "By providing our students with a strong foundation in STEM from an early age, we can prepare them for success long into the future."