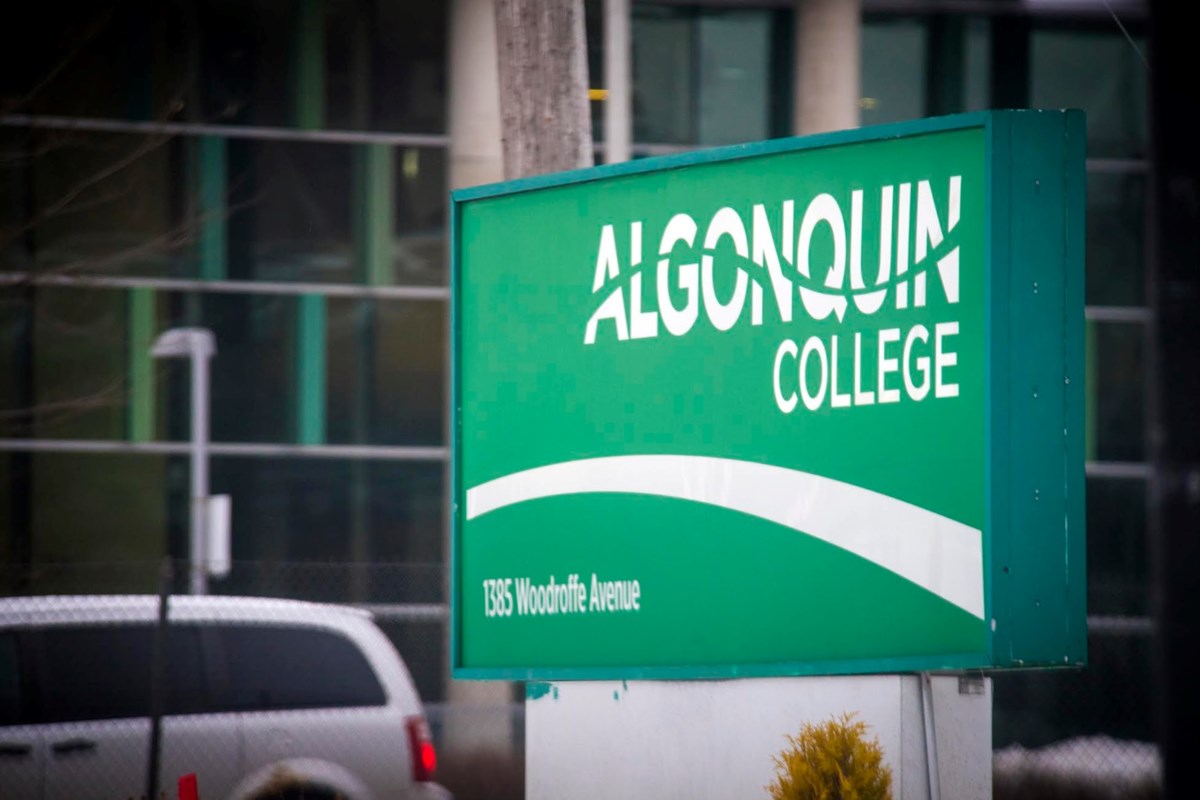 Majority of University Programs Go Virtual at Algonquin College in January
In addition to virtual classes, the school will also suspend all in-person and non-academic social events and gatherings on its campuses.
Algonquin College is the latest post-secondary institution to announce that it will change its programming in the new year due to a rapid increase in local transmission of COVID-19.
In a letter addressed to teachers and students on Friday, December 17, President and CEO Claude Brulé explains that the school will virtually offer the majority of its academic programming in the winter term, which will begin on January 10.
"Every classroom where remote delivery is possible will start as a virtual classroom," Brulé wrote. "For learning activities that cannot be delivered virtually, on-campus delivery will continue, but with physical distancing requirements in place for the entire campus."
Algonquin plans to continue examining the need for virtual delivery, but expects it to continue mostly virtually until March 7 (the mid-term break).
Only learners and employees required to be on campus should attend in person, the school president said. Anyone who is not required to be on campus is strongly encouraged to work from home.
"The more we can limit unnecessary in-person activity on our campuses, the more we can reduce the risk of transmission," said Brulé.
Algonquin will also suspend all in-person, non-academic events and social gatherings on its campuses until it is deemed safe to meet again.
"I would strongly encourage you to consider extending a break for off-campus college-related activities as well," added Brulé.
Carleton University and the University of Ottawa have also announced their intention to go virtual starting in January.