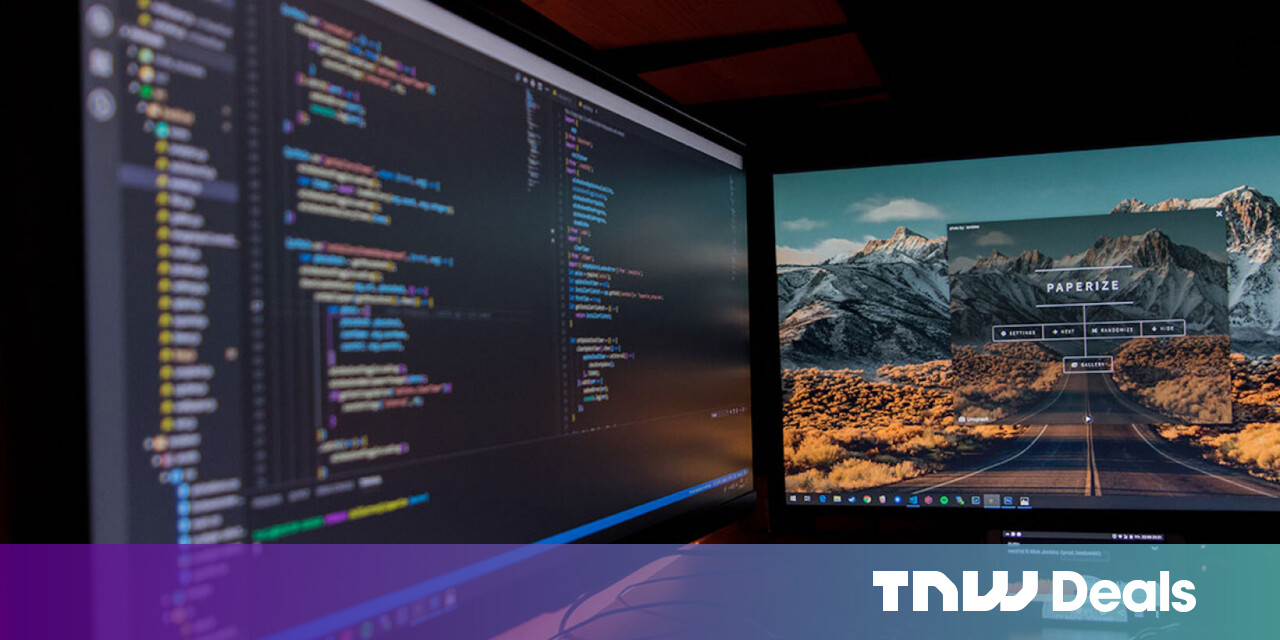 Learn to code with 27 programming courses, 270 hours of training, over 2,700 lessons, all for $ 20
TLDR: The Premium Learn to Code 2021 Certification Pack is a programming giant of 27 courses, featuring over 270 hours of training in every coding arena a student needs to know.
There is no one-size-fits-all way to learn to code. Everyone approaches the discipline in different ways and tackles different skills in different orders on their way to earning their programming stripes.
Of course, a proven approach to becoming a coding expert is to simply take training that covers everything in one fell swoop. While this is obviously almost impossible when there are so many different programming languages, platforms, tools, and protocols to learn, The Premium Learn to Code 2021 certification pack can bring you darn close, with training in dozens of different disciplines aimed at turning you into a versatile programming uber-talent.
And for now, it's available at the Memorial Day sale price of only $ 20, its lowest price of the year to date on a training package valued at over $ 4000.
So why is this training so great? Because it's frankly massive, that's why. In all, this package includes 27 courses with over 270 hours of training content covering over 2,700 different programming lessons.
It's an intimidating hill to climb, without a doubt. But once you step in and start learning different skills, learning begins to feed from topic to topic, turning you into an interdisciplinary threat capable of accomplishing an unlimited number of technical tasks. It also makes you immensely recruitable into a variety of different corporate tech roles to start a new career.
So where do you start? Well, since many students go straight to old school basics like HTML and CSS, courses like HTML, CSS and JavaScript: Certification Course for Beginners, Bootcamp JavaScript for Beginners, or PHP and MySQL: certification course for beginners help understand the fundamentals of coding as well as how web pages are actually built.
Different tasks may also require knowledge of different coding languages, so a handful of courses can allow students to get to grips with some of the big ones including C #, Python, Ruby on Rails, etc. Coursework also leads learning to training on how to build apps (SwiftUI apps for all Apple platforms and The Ultimate Guide to Amazon Honeycode: Create 7 Apps), as well as coding for DIY microcomputer projects like Raspberry Pi essentials and extras.
And no exploration of modern coding is complete without an understanding of computer science and data analysis with courses like Comprehensive training in data science with Python for data analysis and Machine learning for absolute beginners.
And all of that doesn't even cover half of the courses in this giant collection. Thanks to the Memorial Day sale price, the entire 2021 Premium Learn to Code Certification Pack is only $ 20 for this week only, you get all of these courses for less than $ 1 each. Needless to say, don't sleep on this one.
Prices are subject to change.