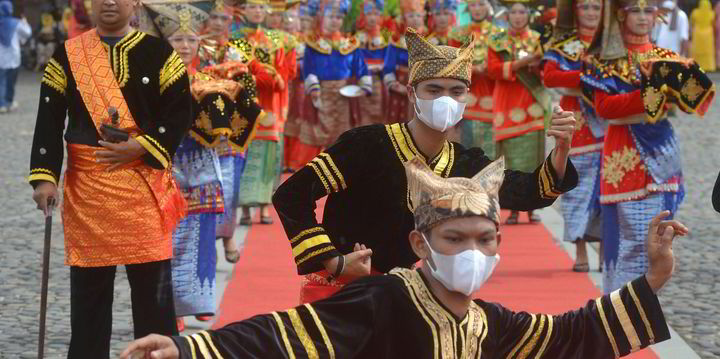 Jadestone will launch an EPC tender for a project in Indonesia
Jadestone Energy, an independent company based in Singapore, will soon launch the tender for the engineering, procurement and construction contract for its development of the Akatara gas field in Indonesia.
Jadestone has been advancing front-end engineering and design optimization and preparing for the EPC tender, which the company says will "begin shortly."
Akatara's final investment decision on Lemang's production sharing contract in Sumatra is expected before the end of June. This would allow development to stay on schedule for first gas in the first half of 2024.
Jadestone intends to pursue low-cost development of the field, including reusing existing wells and infrastructure, such as a nearby gas export line, thereby minimizing additional impact on the local environment.
Several other initiatives aimed at reducing greenhouse gas emissions and improving the environmental performance of the Akatara development are also being considered as part of the detailed engineering and development optimization studies.
Jadestone signed a gas sales agreement last December with Indonesia's Pelayanan Listrik Nasional Batam (PLN) based on a daily contract quantity (DCQ) of 20.5 billion British thermal units per day from first quarter of 2024 at a price of $5.6 per million Btu.
The article continues below the ad
The annual take-out quantity is set at 90% of the adjusted annual contractual quantity, while the maximum daily quantity is set at 110% of the DCQ.
Shelf average production of 18.8 million cubic feet per day of gas from Akatara was announced over a six-year period.
The field is independently estimated to contain a best estimate gross contingent resource of 63.74 billion cubic feet of sales gas, 2.45 million barrels of condensate and 5.64 million barrels of oil equivalent of liquefied petroleum.
"The development of the Akatara gas field will not only replace coal in Indonesia's energy mix, contributing to the transition to a low-carbon economy, but will also provide LPG for domestic use in the local market" said Jadestone chief executive Paul Blakeley.
"Producing gas at a fixed price and low operating cost provides a balance to our existing oil assets and has the added benefit of reducing the [greenhouse gas] the emissions intensity of the company's activities.
In 2020, Jadestone acquired the majority 90% stake in Lemang PSC from Mandala Energy and is in the process of obtaining the remaining 10% from Indonesian Hexindo Gemilang Jaya. The local government has a right of return of up to 10% interest not accrued at the time of development sanction.