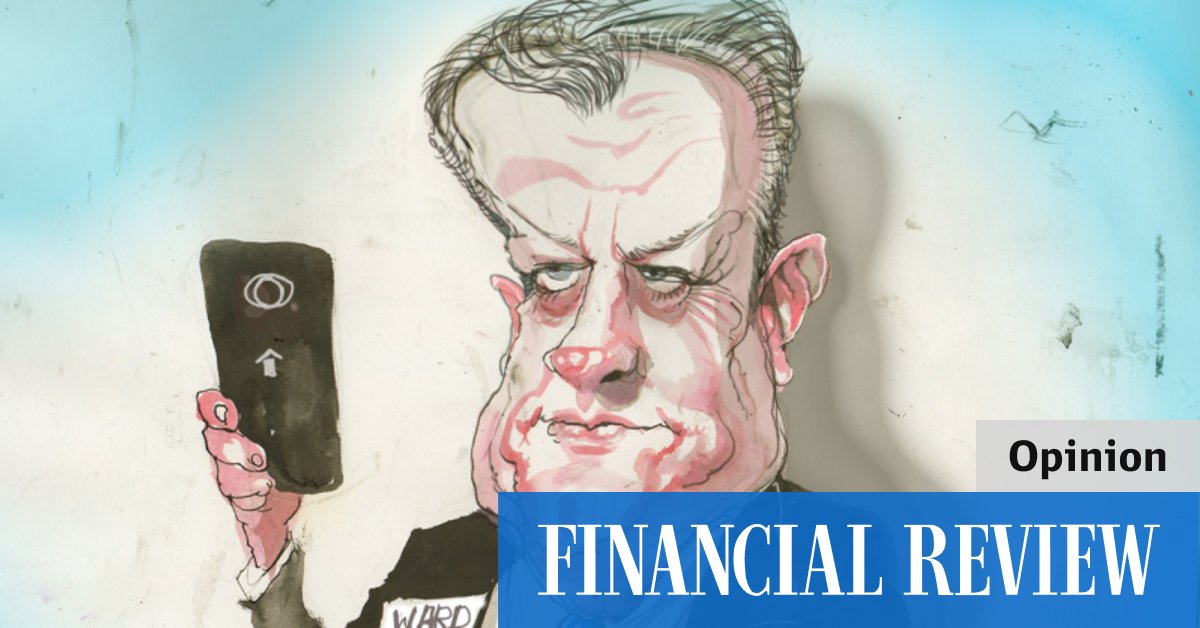 How Macquarie Bank blitzed the mortgage market
Its home loan portfolio grew by seven times the system's growth in the year through Dec.31 and by 5.7 times the system's three-month growth through Dec.31 (annualized), according to Goldman Sachs analysis. The system grew 4.5% in the year through December 31.
To put this in perspective, the best performing of the Big Four banks, the CBA, increased its mortgage portfolio by 1.2 times the system's growth in calendar year 2020.
Macquarie's home loan portfolio stood at $ 67 billion at the end of March, up 29% from $ 52.1 billion a year earlier.
There are a number of reasons why Macquarie is so much better at underwriting mortgages than its bigger, better-resourced competitors, but the most important factor is superior technology.
The bank installed a new SAP core banking platform after Greg Ward took over as director of banking and financial services in 2013. Ward is now director of BFS and deputy general manager of the Macquarie group.
Along with the platform upgrade, Macquarie installed a new loan origination system, designed to provide the best possible service to mortgage brokers.
The bank brought in an expert from Europe's digital bank, Luis Uguina of BBVA, as head of digital transformation in 2014. His task was to create the digital front-end of Macquarie's banking application.
In 2017, Macquarie became one of the first banks in the world to deploy the cloud computing platform as a service offered by Red Hat. This is one of the many software systems that have enabled Macquarie to implement technologies used by companies such as Netflix and Facebook.
Quick approvals
Over the past five to six years, the real investment focus of the BFS division has been to streamline mortgage creation and expand credit analysis.
Macquarie has always been on the safe side of mortgage brokers, unlike some of its bigger competitors who have blown hot and cold on the brokerage channel.
About 60 percent of all home loans in Australia are made through mortgage brokers. But at Macquarie, which doesn't have a branch network, the mortgage brokerage percentage is between 90 and 95 percent of all loans taken out.
A mortgage broker tells Chanticleer that a simple mortgage with a low loan-to-appraisal ratio is usually approved by Macquarie within 48 hours. In some cases, it can take up to 24 hours.
Compare that to waiting periods of several weeks at the big four banks. They struggled to keep up with the increased volumes, especially Westpac.
Macquarie's strategy is to focus on simple, easily approved loans, and refuse complex loans that require a lot of paperwork and credit checks.
The bank's regular capital investment in its mortgage origination capabilities included the implementation of digital signatures through DocuSign.
It really paid off during COVID-19 as it eliminated the need for mortgage borrowers to go to offices and process large printed documents.
Ward is known for instilling a digital service mindset within BFS. He regularly tells staff that Macquarie is a tech company specializing in financial services.
From the year to March, the BFS division spent $ 400 million on technology, including operations and development.
Within the division, there is a strong emphasis on having a "technological mindset" and ensuring that Macquarie's technological offering is contemporary.
Tara Brady, head of Asia-Pacific at consulting firm Accenture, says the attitude has helped Macquarie stand out among her peers.
"They see technology as a key success factor," he says.
"In many ways, they operate like a technology company delivering strong financial products – when distributed well, this combination is a recipe for growth.
"They reward their employees for their excellent performance, which encourages quality talent to deliver shared success similar to other successful markets."
While it is true that Macquarie only holds 3.5% of the mortgage market, its mortgage growth trajectory bodes well for its broader wealth management business.