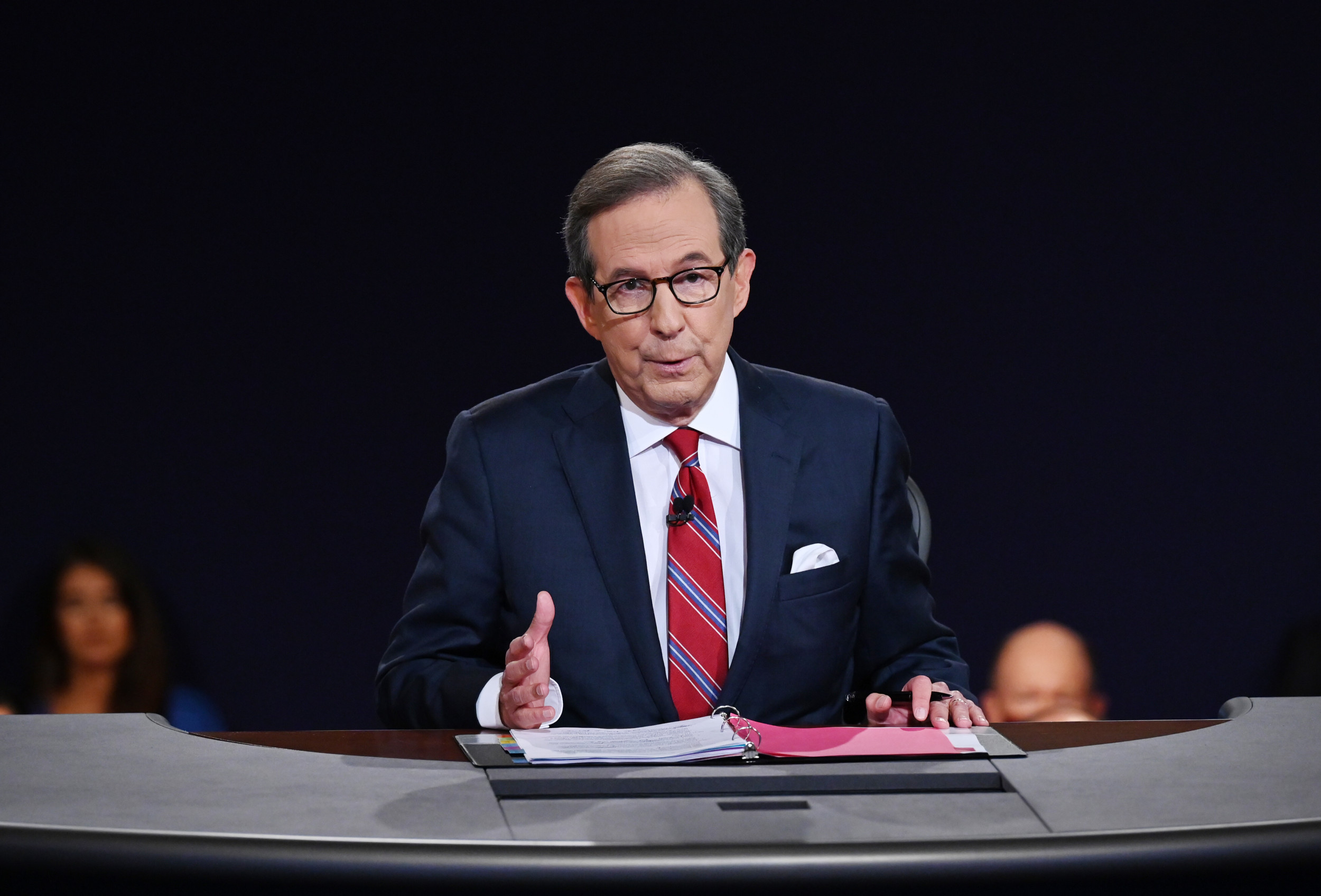 Chris Wallace says 'didn't feel comfortable with Fox programming anymore'
Chris Wallace said he "no longer felt comfortable" with Fox News programming, prompting him to leave the network in December after working as an anchor there for nearly two decades.
In an interview published Sunday in the New York Timeshe explained his decision to leave his Fox News Sunday show for the network's rival media company, CNN. Wallace's new interview show—Who talks to Chris Wallace—will begin airing on CNN's new streaming service on Tuesday.
"I agree with the opinion: conservative opinion, liberal opinion," Wallace told the Times. "But when people start questioning the truth – who won the 2020 election? Was January 6 an insurrection? – I found that untenable. I spent much of 2021 looking for s there was another place to do my work."
Throughout his time at Fox, the 74-year-old broadcaster has become one of the conservative network's key voices challenging GOP lawmakers and former President Donald Trump. However, he said that after the 2020 presidential election, Fox News' environment became increasingly difficult to navigate.
During that period, the network added an extra hour of right-wing opinion airing, fired a political editor who predicted Trump's election defeat in Arizona, and elevated hosts who downplayed the Jan. 6 riot. according to Times.
Wallace also told the Times that he complained to Fox News host Tucker Carlson's documentary network management patriot purge, who advanced a conspiracy theory that the January 6 attack was a "false flag" operation.
"Before, I found it was an environment where I could do my job and feel good about my involvement with Fox," he said. "And since November 2020, that has become more and more unsustainable over time."
"Some people may have drawn the line earlier, or at a different time," he continued. "I think Fox has changed over the last year and a half. But I can definitely understand where someone might say, 'Damn, you were a slow learner, Chris.'"
Wallace said his new program on CNN was inspired by the work of other famous interviewers, including Larry King and Charlie Rose. Announcing his departure from Fox News in December, Wallace said he was proud of the "community" he had built with the network, but sought to "go beyond politics."
Wallace told the Times that he has not once regretted his choice to leave Fox News.
"One of the reasons I left Fox was because I wanted to put it all behind me," he said, adding, "There wasn't a moment where I got over myself. question about this decision."
Newsweek contacted Fox News on Sunday, but the network declined to comment on Wallace's latest interview.