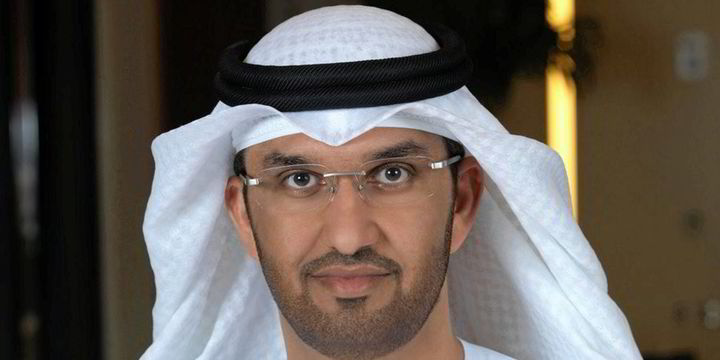 Adnoc on the verge of increasing his capacity
Abu Dhabi National Oil Company (Adnoc) is expected to spend $ 122 billion over the next five years to increase its oil and gas production capacity in an operation that will involve a mix of new developments and brownfields, as well as its search for unconventional resources.
The state-owned Emirati actor currently has an oil production capacity of 4 million barrels per day, while its gas production capacity is around 11 billion cubic feet per day.
It also produces approximately 1.3 Bcf / d of sour gas, primarily from the Shah Sour Gas Project.
However, the company aims to increase its oil production capacity to 5 million bpd by the end of this decade and plans to add at least 3 Bcfd of gas production capacity over the next few years.
Adnoc's expansion plans are supported by high oil and gas prices and he believes that hydrocarbons will remain relevant, despite the increased focus on energy transition.
"In this transition, the world will still need oil and gas for many decades to come, so our mission at Adnoc is to deliver that oil and gas as responsibly as possible," said a spokesperson for the company to Upstream.
The article continues under the ad
Awakening
Adnoc Managing Director Sultan Ahmed al Jaber recently said that the current global energy crisis is a red flag for the need to invest more in the oil and gas sector, which could avert another crisis in the world. energy supply.
As the oil-rich emirate increases its capacity, a majority of Abu Dhabi's additional crude production will likely come from key offshore fields such as Upper Zakum, Lower Zakum, Umm Shaif, Umm Al Dalkh and Belbazem, according to Upstream.
Adnoc awarded contracts earlier this year for the Belbazem and Umm Al Dalkh developments.
Belbazem is expected to produce around 45,000 b / d of oil and around 30 million cubic feet of gas per day over the next several years, while Umm Al Dalkh's early production program aims to increase oil production from the field to 20,000 bpd in a year or two. and maintain this level for a period of three years.
The field is currently producing around 15,000 bpd from existing offshore infrastructure.
Many believe that with Adnoc's approval of the development of Belbazem and Umm Al Dalkh, other expensive items – including long-term development plans for the Umm Shaif, Upper Zakum and Lower Zakum oil fields – should gain momentum.
The expansion of Adnoc's Upper Zakum field is seen as an integral part of Abu Dhabi's long-term oil production strategy.
"The Upper Zakum field is one of the key projects allowing the growth of our production capacity. It is capable of producing over 900,000 bpd and we plan to further increase its capacity as part of our 2030 strategy, "said a spokesperson for Adnoc.
Tendering process
The initial phases of Upper Zakum and Lower Zakum expansion are expected to be in the engineering phase, with these projects likely to enter the EPC phase within a year or two.
In addition, Adnoc is leading the tendering process for the first phase of its long-term Umm Shaif development program, known as Umm Shaif LTDP-1.
The project aims to maintain oil production from the offshore field until 2028 and is a key part of the emirate's strategy to achieve its goal of growing production capacity.
Umm Shaif would currently produce around 275,000 bpd and LTDP-1 will support plateau oil production from 2024 to 2028, according to Upstream.
While some skeptics have raised concerns about Adnoc's ambitious expansion plans for its oil fields, a spokesperson for the company told Upstream it remains "on track to expand production capacity. of crude oil to 5 million bpd by 2030 ".
On land, the Bab oil field remains at the heart of Abu Dhabi's development efforts, with a significant ramp-up to 485,000 bpd targeted by the end of the year and further exploration at the agenda, according to a spokesperson for Adnoc.
Along with Bab, several other onshore fields in Abu Dhabi are expected to experience significant brownfield development to maintain their production profiles over the years, according to project observers.
Abu Dhabi accelerates its natural gas projects
As Innoc continues to move forward with key oilfield developments in line with its 2030 strategy, the company is also expected to spend billions of dollars to increase the emirate's gas production capacity.
Adnoc is expected to spend nearly $ 20 billion on Ghasha's sour gas concession alone, which will include the development of the Hail & Ghasha and Dalma offshore fields.
Adnoc has not set a timeline for Ghasha's execution, but industry experts say a final investment decision could be made early next year.
In addition to sour gas projects, Adnoc is expanding into unconventional ones, tapping into gas capture reservoirs and unlocking new resources with the aim of achieving gas self-sufficiency and ultimately becoming an exporter of gas. key gas.
A company spokesperson told Upstream that gas-based developments are a key part of the company's long-term goals.
"At the heart of this goal is the expansion of our production assets like Shah and the development of new ones like Umm Shaif's unique gas plug and the Hail, Ghasha and Dalma project," the spokesperson said. .
Together, ongoing gas developments are expected to add more than 3 billion cubic feet per day of gas production in the years to come.
The company's Adnoc LNG subsidiary recently launched the continuation of key engineering work on a giant liquefied natural gas export terminal in the United Arab Emirates.
Adnoc plans to build a 9.6 million tonnes per year export facility in Fujairah, capable of serving markets in India, Pakistan, China, Japan and other Asian countries.
The company recently solicited expressions of interest from several international engineering contractors for conceptual studies and for preliminary engineering and design work on the required surface facilities.
Managing Director Sultan Ahmed al Jaber underlined the UAE's ambition to become a major LNG exporter in the region, competing with its neighbor, Qatar, the world leader in LNG exports.